Full Access

Onsite Student Access

Onsite Experience

Virtual Full Access

Virtual Basic Access
*A mix of live and pre-recorded presentations. Please click here and select 'Birds of a Feather' program to view the live sessions' timing. All other sessions without date/time are accessible on-demand in the virtual platform from 6 December 2021 to 11 March 2022, unless otherwise specified.
---
Talk Description: Our life is challenged by the pandemic. What about the work-life balance for women? What are new methods we will take from this new reality? Let's meet in the session!
Contributor(s):
Miho Aoki, University of Alaska Fairbanks, United States of America
Ayumi Kimura, OLM, Japan
June Kim, UNSW, Australia
Hye yeon Nam, LSU, United States of America
Saraswathi Vani Balgam, Film Director, United States of America
Anna Tow, University of New South Wales, Australia
Dahyun Kim, Joshibi University of Art and Design, Japan
Yukiko Honma, NHK Art, Japan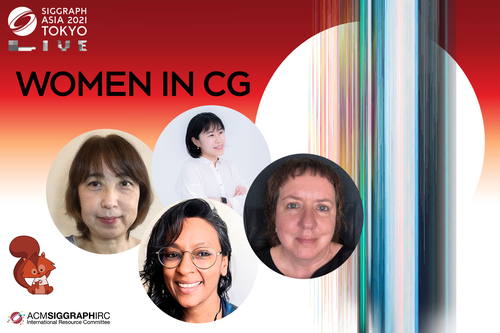 ---