Unpacking the Wish Dragon Journey
Full Access

Onsite Student Access

Onsite Experience

Virtual Full Access

Virtual Basic Access
All presentations are available in the virtual platform on-demand.

---
Speaker(s):
Chris Appelhans, Sony Pictures Animation, United States of America
Aron Warner, Sony Pictures Animation, United States of America
Chris Bremble, BASE Media, United States of America
Dan Sarto, AWN, CAF Program Chair

Talk Description: For director Chris Appelhans, Oscar-winning Shrek franchise producer Aron Warner, and BASE Media CEO Chris Bremble, nothing was accidental about their critically acclaimed animated feature, Wish Dragon, now streaming on Netflix, other than the fact they actually got it made. As they say, "Be careful what you wish for!" Wish Dragon entertains audiences with a fresh new take on the classic "genie in a bottle" story, which actually originated from a Chinese folktale. The film is set in modern-day Shanghai and in this story, it's the genie, Long the Wishdragon, who experiences the most profound character growth as he begrudgingly grants the young hero Din's wishes. Watch as the three filmmakers discuss their 7-year, improbable journey to produce their film.
Speaker(s) Bio: Dan officially launched AWN.com on April 1, 1996, with a vision to bridge the physical boundaries that separated the world's animation community through a ground-breaking industry portal website filled with a wide-ranging array of interesting and entertaining animation related information. Now in his 21st year of publishing, Dan and AWN have stayed true to their goals, passion and deep commitment to provide the professional and enthusiast communities a cohesive assembly of the best animation, visual effects and related resources that exist today, in an interactive and enjoyable environment.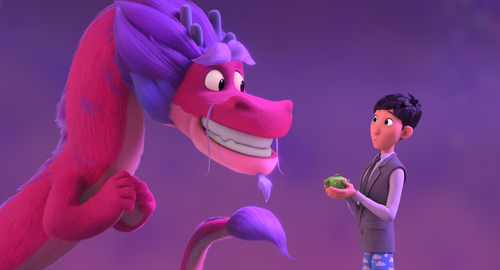 ---