Shang Chi and The Legend of the Ten Rings, The Third Act
Full Access

Onsite Student Access

Onsite Experience

Virtual Full Access

Virtual Basic Access
All presentations are available in the virtual platform on-demand.

---
Speaker(s):
Sean Walker, Weta Digital, New Zealand
Karl Rapley, Weta Digital, New Zealand

Talk Description: The final battle in Shang Chi and The Legend of the Ten Rings is extremely VFX heavy, featuring a multitude of mythical elements that bring the story to life. VFX Supervisor Sean Walker and Animation Supervisor Karl Rapley discuss the stunning creature design and animation, world-building, and simulated effects that underscore the crescendo of the third act.
Speaker(s) Bio: Sean was Weta Digital's VFX Supervisor for Shang Chi and The Legend of the Ten Rings, leading his team across the third-act battle, which included hero creatures, significant water simulations, and environment creation and destruction. Sean built his career at Weta Digital and has worked on nearly every MCU film Weta has been involved with. Before Shang-Chi, Sean was VFX and Onset Supervisor for Black Widow and a VFX Supervisor on the Academy® and BAFTA-nominated Avengers: Endgame. Prior to this, he was CG Supervisor of the Academy Award® nominated films Avengers: Infinity War, Guardians of the Galaxy Vol. 2, and Iron Man 3. Sean's early work in lighting as a Technical Director on the ground-breaking Avatar (2009), and later as a Lead on the acclaimed Planet of the Apes and The Hobbit trilogies, laid the foundation for his art direction skills and established his expertise in photoreal VFX for blockbuster films.

As an Animation Supervisor, Karl is responsible for delivering the directors' creative vision for the performance of CG characters and creatures. He works closely with filmmakers and the VFX Supervisor to determine the aesthetic and technical approach to all animation and character performances. He also ensures the animation team has the technical and creative resources they need to produce high-quality animation, pre-vis, motion-edit, crowds, facial animation, and motion-capture. Karl joined Weta Digital in 2006 to work in the newly-formed pre-vis team on Steven Spielberg and Peter Jackson's The Adventures of Tintin. Since then, Karl has worked on a number of key projects for Weta, which after a brief stint in London, included four Marvel films in a row. He was a Lead Animator on Avengers: Infinity War then an Animation Sequence Supervisor on Avengers: Endgame before becoming an Animation Supervisor—first for Black Widow, then for Shang-Chi and the Legend of the Ten Rings.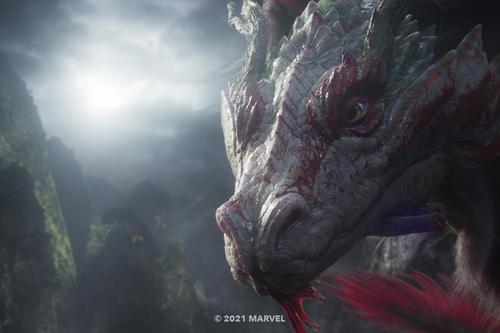 ---