The Visual Effects of Isaac Asimov's Foundation
Full Access

Onsite Student Access

Onsite Experience

Virtual Full Access

Virtual Basic Access
All presentations are available in the virtual platform on-demand.

---
Speaker(s):
Chris MacLean, MacLean Visual Effects Inc, Canada
Mike Enriquez, Skydance, United States of America
Rory Cheyne, Foundation, United States of America
David H. Tanaka, Writer, Producer, Director, United States of America

Talk Description: A discussion with Rory Cheyne (Production Designer), Chris MacLean (Overall VFX Supervisor) and Mike Enriquez (VFX Supervisor) moderated by David Tanaka about designing the visual effects for Apple TV+'s adaption of Foundation. They will discuss the early production process, the shoot and the postproduction as it pertains to design and the visual effects on the show. Moderated by the Visual Effects Society's David H. Tanaka, the group will also be discussing the challenges of doing a tentpole visual effects series during the pandemic.
Speaker(s) Bio: Chris MacLean was born in 1982 in Drayton Valley, Alberta, Canada. From an early age Chris, showed a natural aptitude for illustration and art. His family moved to Red Deer, Alberta in 1991. There Chris attended Lindsay Thurber High School where he was able to expand his skillset through the practical and digital art courses offered in the curriculum. After graduating in 2000, Chris began a short-lived apprenticeship as a sheet metal worker but soon turned his attention back to the arts. He enrolled in the Bachelor of Fine Arts transfer program at Red Deer College. Upon completing his first year, Chris was offered a position as graphic designer at a local sign shop. Valuing hands on learning over academia at the time, he took the opportunity. Here he met his future wife Stephanie, who encouraged him to pursue a career in 3D animation. Chris began to take online courses at night for animation and game design. Unsatisfied with the limitation of the curriculum, he further supplemented his education with tutorials and literature he deemed necessary to succeed in his career goals. In 2007 Chris moved to Edmonton, Alberta to take an intensive 3D animation course at Dev Studios. There he met Michael Jorgensen, who was producing Secrets of the Dinosaur Mummy for Discovery Channel. After working with the team at Dev Studios, Michael saw the talent Chris possessed as a visual effects artist and offered to work with him exclusively. They worked on two more projects together, Hunt for the Mad Trapper and Hitler's Stealth Fighter for The National Geographic Channel. Chris and his wife moved to Toronto in December of 2009, where he began working at Mr.X as a 3D artist on Resident Evil: Afterlife and Hanna. Dennis Berardi, the Creative Director and owner of Mr. X, took notice of Chris' drive and soon promoted him to Asset Lead and eventually Asset Supervisor. In 2012 Chris became CG Supervisor on Paul Anderson's Pompeii, for which he received a Canadian Screen Award. In 2014, Chris developed a photogrammetry stage for the studio which would be used on many in-house projects like The Strain, Molly's Game and The Shape of Water. Some of Chris' supervisory credits include Digital Effects Supervisor on Guillermo Del Toro's Crimson Peak and the recent remake of Ben Hur. He was the VFX Supervisor on Scott Frank's Godless with John Swallow. John and Chris became fast friends and managed one last project together, The Highwaymen, before John's passing. Chris' next project was as the Overall VFX Supervisor on season 2 of American Gods. Chris left Mr. X in 2019 to become an independent Visual Effects Supervisor. He is currently the Overall Visual Effects Supervisor for Isaac Asimov's Foundation. Chris is a member of the Visual Effects Society, The Directors Guild of Canada and The Directors Guild of America.

Born in 1980 and raised in the valleys of Los Angeles, Mike Enriquez discovered a fascination with digital visuals as a child playing with Amiga computers and 3D modeling software. By his teen years he was working creating CG visual assets for corporate communications clients and Saturday morning cartoons while attending high school at Don Bosco Technical Institute. By his mid 20's he became a supervisor for both 3D and compositing departments. Mike started out at a couple of boutique shops, during which he worked with James Cameron on his IMAX documentaries Ghosts of the Abyss and Aliens of the Deep; as well as Battlestar Galactica with Zoic Studios. He then moved to Stargate Studios where projects included Heroes, ER, The Walking Dead, 24, and many, many others. By the end of his tenure, he was overseeing all artists globally as well as artist technical workflow. Mike moved to DNEG where he quickly made a name for himself as VFX Supervisor for their episodic shows. TV shows he supervised include The Boys, Big Little Lies, Westworld, and Picard. He is now the post-production VFX Supervisor for Apple's sci-fi success: Foundation. All these achievements, talents and unmentioned accomplishments have earned him eight VES nominations and four Emmy nominations.

Growing up in rural Ontario, the son of an artist mother and a social worker father, Rory found himself exploring the nearby woods as a curious young boy and creating his own adventures. As a young adult, Rory spent his summers working as a wilderness guide in Northern Canada, on the shores of James Bay. The summers proved lucrative, as he was able to save money to enrol at the prestigious Ontario College of Art and Design in downtown Toronto where he studied Environmental Design. Upon graduating college, Rory worked in Toronto on various retail and residential projects for interior design firms (example Canadian embassy in Berlin), but it wasn't long before he found himself working in the TV commercial/music video industry. After honing his art department skills as a set designer and Art Director for many years, Rory was offered the opportunity to take over the Production Design on the NBC series "Hannibal" during their third season. Following the success of "Hannibal", Rory went on to design for various TV series such as "American Gods" (Amazon Prime), "Locke and Key" (Netflix), and "Cardinal", for which he was nominated for a Canadian Screen Award. Through out the years Rory was able to work on several projects outside of the film industry. In 2002, he had a key role in the concept design for multiple stages, as well as the overall creative look for World Youth Day. The event hosted over 1 million people in Toronto, including the late Pope John Paul II, whom he had the honour of meeting. He also led a design team in creating and executing trade show exhibits for the Green Living Show. In 2004 living in New York City Rory was able to collaborate on various industrial design projects in the redevelopment of lower manhattans street lighting design. For the past two years Rory has been an integral part of the global team on "Foundation," working diligently to bring to life the worlds that were created by Isaac Asimov. Leading design and construction teams in five different countries, "Foundation" will be a journey that will take the viewer into worlds they never knew existed. When not working Rory can be found trekking cross country on one of his Motorcycles.

David H. Tanaka is an Editor, Producer and Creative Director with experience ranging from visual effects and animation, to documentary and live action feature films, with over 25 years of contribution to the entertainment industry. For 15 years, he served at Industrial Light & Magic in VFX Production and VFX Editorial on such motion pictures as Jurassic Park, Forrest Gump and Star Wars. He then went on to Pixar Animation Studios as a Special Projects Editor for 10 years on such animated features as Cars, Ratatouille, WALL•E, UP and Toy Story 3. He also served as Editor on various Pixar/Disney theme park attractions, and as Lead Creative Editor on Pixar In Concert. In 2017, along with his freelance editing for studios, corporations and private clientele, David continued to create immersive concerts such as DreamWorks Animation In Concert and CBS/Paramount Picture's Star Trek: The Ultimate Voyage (a concert touring worldwide in celebration of the 50th anniversary of the franchise). Tanaka marked his foray into independent feature filmmaking as Feature Film Editor, Post Production/VFX Supervisor and Co-Executive Producer on the motion picture Guitar Man (currently in 2021 film festival circulation, and garnering awards for Best Editing and Best Picture). In addition, David serves as an Adjunct Professor for the Academy of Art University, San Francisco, teaching editing, producing and cinema history to undergraduate students. This past summer, he and his wife, Dorianne, also launched Cinemabilities - a project offering virtual filmmaking courses for young adults with special needs, covering topics from introductory filmmaking to music video and documentary production. David also enjoys serving 2nd Vice Chair on the Board of Directors for the Visual Effects Society - an honorary organization in the entertainment industry, representing over 4,000 visual effects practitioners from more than 40 countries worldwide.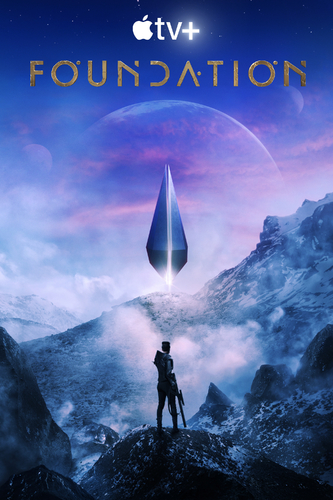 ---