The Digital Twin of Festivity
Full Access

Onsite Student Access

Onsite Experience

Virtual Full Access

Virtual Basic Access
*A mix of live and pre-recorded presentations. 15 art pieces will be exhibited onsite in Hall E, Tokyo International Forum from 15 – 17 December 2021. All art pieces There will also be Art Gallery Talks scheduled onsite in Hall E and online, with some accessible on-demand. Please click here and select 'Art Gallery Talks' program to view the live sessions' timing.
---
The Digital Twin of Festivity
Description: The Digital Twin of Festivity" is an attempt to reconstruct the festivity and resonance that lost in the pandemic era in a virtual space.It is an advanced project of the former artwork "Virtual Currency Offering Festival" to suit the situation under the pandemic.
Contributor(s):
Etsuko Ichihara, Freelance, Japan
Taiki Watai, Freelance, Japan
Yoichi Matsuyama, Waseda University, Japan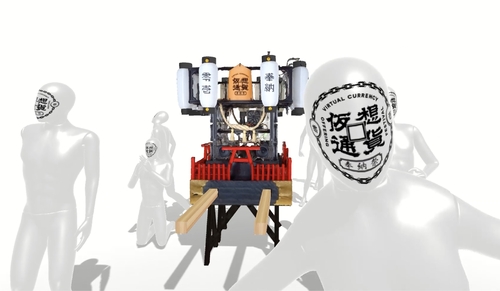 ---