Full Access

Onsite Student Access

Onsite Experience

Virtual Full Access

Virtual Basic Access
*A mix of live and pre-recorded presentations. 15 art pieces will be exhibited onsite in Hall E, Tokyo International Forum from 15 – 17 December 2021. All art pieces There will also be Art Gallery Talks scheduled onsite in Hall E and online, with some accessible on-demand. Please click here and select 'Art Gallery Talks' program to view the live sessions' timing.
---
Aerobanquets RMX
Description: Aerobanquets RMX is an immersive, multi-sensorial culinary experience focused on taste perception. Aerobanquets RMX is about reframing our perceptions and changing the way we experience food. It is not only a life changing experience, but, in a sense, a tool to reprogram all our perceptive expectations.
Contributor(s):
Mattia Casalegno, Aerobanquets RMX, United States of America

---
Microbiospheric Engineering
Description: A merger of micro/macro considerations of our world and the biology present upon it. Microbiospheric Engineering explores human growth using industrial robotics to portray a microbial colonies as the global surface landscapes to which we are accustomed from our own environment.
Contributor(s):
Kevin Blackistone, Kunstuniversität Linz, Austria
Amir Bastan, Creative Robotics, Austria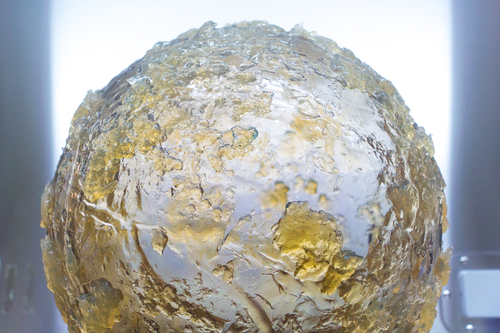 ---
Volume II of Voids
Description: Volume II of Voids​ is an intelligent interactive art experience that is generated based on the voids between humans. The project is realized by using volumetric capturing, real-time visualization, and machine learning algorithms.
Contributor(s):
shaoyu su, University of Southern California, United States of America
Weidi Zhang, university of california, santa barbara, United States of America

---
在别处/ Escaping to another
Description: "Escaping to another" is a live stream installation created during the epidemic. Consists of a hanging screen in a dark space, that continuously shows Skies from different cities in real time, thus composing a mixed reality landscape between machine and the human imagination.
Contributor(s):
Biin Shen, Independent Artist, China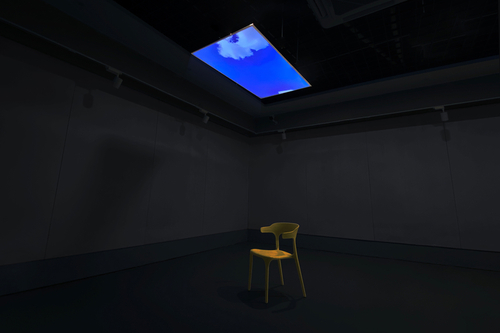 ---